Made from nature, boosted by science.
Here at Snowberry, we pride ourselves on using only the best quality, naturally sourced ingredients that have been studied and backed by science for the best of both worlds.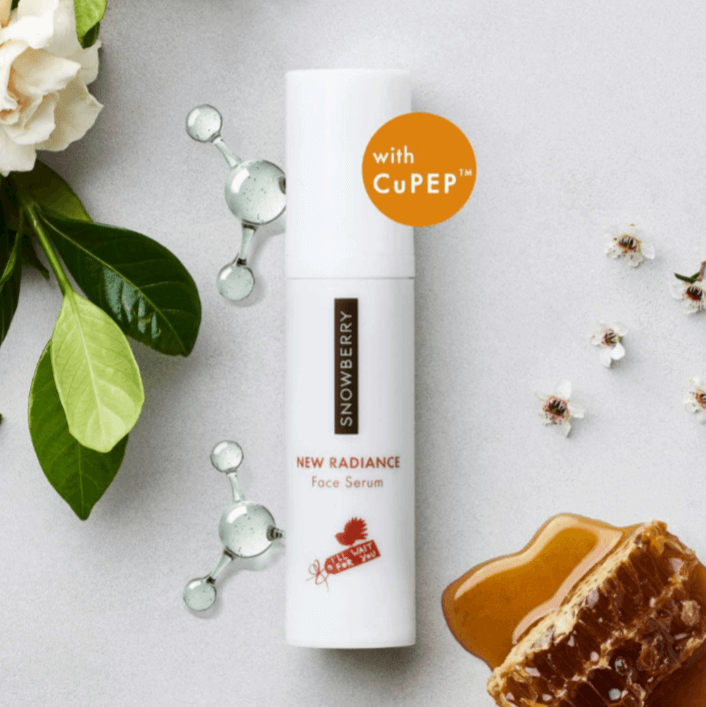 CU-PEP™
The New Radiance Face Serum features our trademarked Cu-PEP™ peptide complex with Copper Tripeptide. Copper Tripeptide is naturally present in our skin, yet the amount declines as we age. Introducing more of the peptide to the skin's surface via skin care helps to counteract the oxidizing effects on skin's surface called free radicals.
Improving skin elasticity and skin firmness can help to prevent the appearance of fine lines and wrinkles.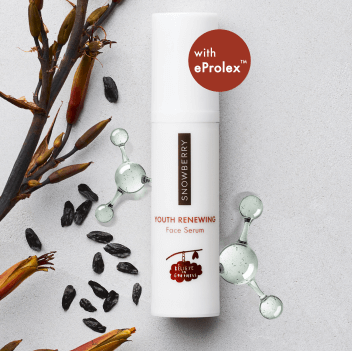 EPROLEX™
Our Youth Renewing Face Serum contains our trademarked eProlex™  peptide complex, featuring the same world-first delivery system as Cu-Pep™, but boosted with two additional peptides.

This effective mix of three peptides is designed to distinctly target the skin surface helping to improve radiance, firmness, and plumpness, as well as helping to reduce the appearance of lines and wrinkles.

- Caprooyl tetrapeptide-3 – to help reduce the appearance of fine lines and wrinkles.

- Copper Tripeptide – to help improve skin elasticity and firmness.

- Argireline (Acetyl Hexapeptide-8) – to boost the appearance of facial areas prone to expression lines and wrinkles, including around the eyes and forehead. 
Peptides
Peptides are tiny fragments of protein molecules (amino acids) that help keep skin's natural renewal processes properly working. Skin care peptides found in facial moisturizers help reduce the appearance of fine lines and wrinkles. The challenge with peptides in skin care is that for your skin to reap the benefits of peptides, they must be properly formulated to penetrate the skin's selective surface barrier.

Our skin barrier is naturally structured to keep out foreign substances, including many skin care ingredients, leaving much of the applied product remaining on the surface. Our trademarked peptide complexes are specifically designed to overcome this challenge, delivering precious peptides deep into your skin's surface. Our world-first proprietary peptide delivery system that features in both peptide complexes was the breakthrough of five years of research with the University of Auckland culminating in international recognition with publication in the Journal of Aging Science and invitation to the 23rd World Congress of Dermatology.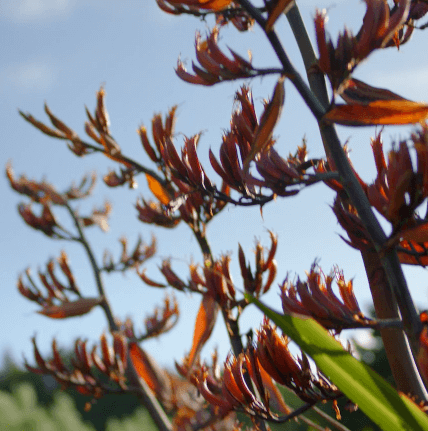 Harakeke Seed Oil
Harakeke, also known as New Zealand Flax is the name given by the indigenous Maori. The Harakeke bush can grow up to around 3 meters high, with long strap-like leaves filled with gel and vibrant red flowers that turn into dark seed pods at the end of the flowering season.
The leaves, sap, and gel of the Harakeke bush have been used by the Maori for centuries, but only recently the benefits of the oil from the seeds have been discovered. This natural liquid gold is a luxurious moisturizer that features a multitude of anti-aging skin care ingredients, including vitamin E, phytosterols, anti-oxidants, and omega fatty acids (20% oleic acid and 70% linoleic acid).

The phytosterols in New Zealand Flax seed oil help to ease redness and irritation, while the oil's antioxidants contribute to fighting surface free radicals.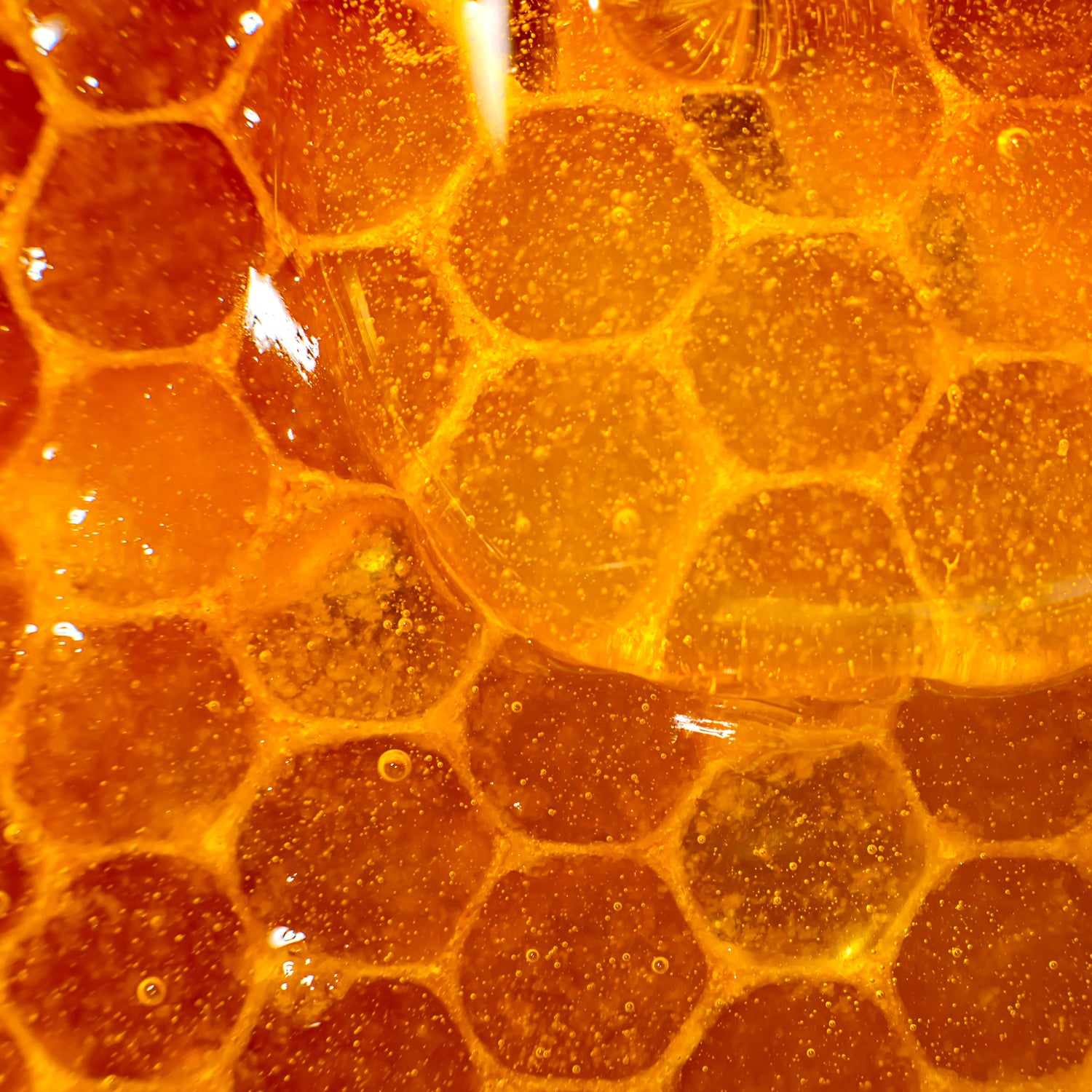 Kanuka Honey
Kanuka honey is a unique, powerful honey, native to New Zealand and made from the flowers of the Kunzea ericoides tree. Cousin to the famous Manuka honey, both are found in New Zealand, but Manuka is present in greater quantities than the rarer Kanuka. Kanuka honey's moisturizing properties hydrate to soothe skin, reduce the appearance of redness, and restore a natural glow.
Kanuka honey contains a very special compound called arabinogalactans (AGP's). Arabinogalactan is a protein with potent calming properties so can be helpful in dealing with all kinds of stress from sun exposure to sleepless nights, all of which are exceedingly detrimental to radiant skin. Kanuka honey is known to have a higher amount of arabinogalactan than Manuka and Clover honeys.
Snowberry's proprietary method of extraction and formulation eliminates the sticky nature of honey without denaturing the ingredient in the process, ensuring all of that goodness makes its way into your product.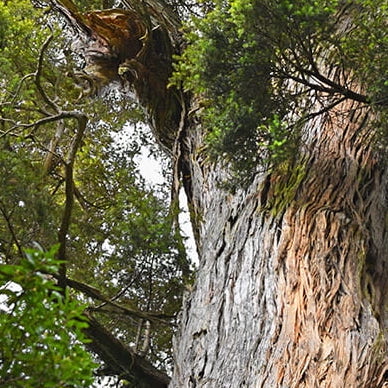 Totarol
Totarol is a naturally occurring extract found at the heartwood of the tōtara tree, containing the antioxidant properties of totarol and the related diterpene compounds from the tree.

Totarol has organic certification and is produced only in New Zealand. Its antimicrobial properties make it perfect for use in skin care as a natural preservative. With a one-two punch, it also delivers a boost of free radical-fighting antioxidants to help protect the skin from surface free radicals in our environment.

Totarol is extracted from the heartwood of naturally dead standing or fallen tōtara trees from native forestry in New Zealand, rather than cutting down or harming live trees.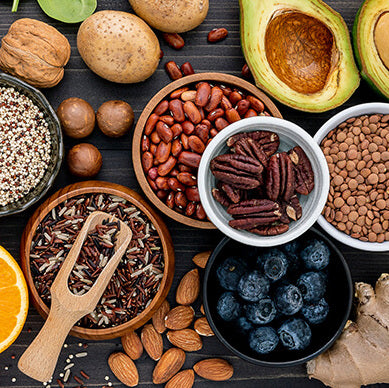 Snowberry Goodness
The Snowberry skin care range uses a variety of vitamins to benefit your skin. These vitamins include vitamin B3 (Niacinamide) to improve moisture levels and regenerate your skin's surface and reduce wrinkles and dark spots, vitamin C (Ascorbic acid) to brighten your skin and tackle uneven skin tones, and vitamin E (Tocopheryl) to help protect your skin barrier against free radicals and helps prevent the effects of air pollution and aging.